Homecoming Week Day 5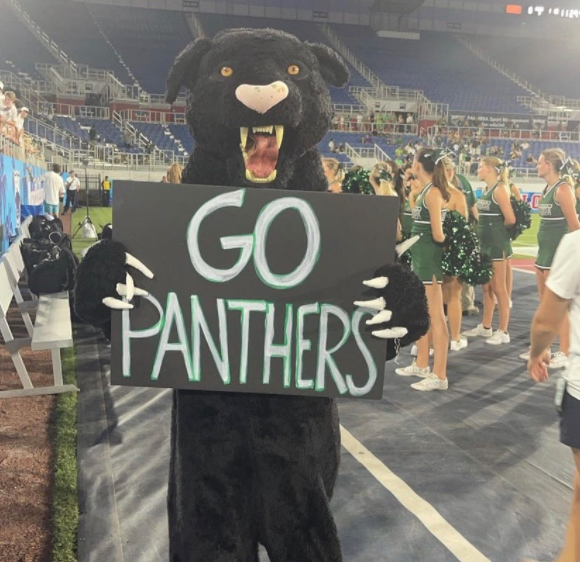 The 5th day of Homecoming was a jam-packed day with intense food games, spirited pep rallies, green and white dress down, and an amazing football game to top it off. The Pine Crest football team and cheerleaders spent their day performing at the pep rallies for Lower School, Middle School, and Upper School.
During the school day, PCTV broadcasted the winners of the door decorating contest and the watermelon eating contest. Mrs. Knight's advisory won the door decorating contest and Tyler Bodenweber won the food game for the seniors. The watermelon contest consists of each competitor eating their quarter of the watermelon without using their hands.
The seniors took the win for the spirit stick after their hard work all week: winning powderpuff, the yearbook survey, and many food games. The Class of '22 will definitely remember this action-packed homecoming week forever.
At the football game, which took place at the FAU stadium which held a new Pine Crest record of 4,000 Pine Crest Panthers, parents, and alumni in attendance, the Homecoming Queen and King were announced. Molly Schlesinger and Yemi Louis-Williams were crowned our 2021 homecoming queen and king. The whole stadium could not have been more excited.
The stadium was electric when our Pine Crest Panthers took the win, 44-16 against Coral Springs Charter. The players had an amazing performance with high energy all over the field. Keeping up the Pine Crest spirit during halftime, the JV and Varsity cheerleaders performed their unforgettable dances.
Homecoming 2021 was a great way to bring back the spirit and connection of our Pine Crest community after a year and a half of isolation. Let's go PC!