What's New on Netflix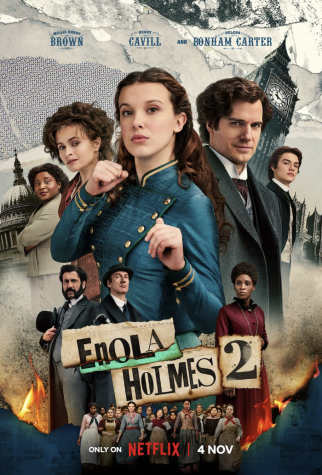 Many new TV shows and movies have been released on Netflix in the past few weeks including The Watcher, Enola Holmes Two, Manifest season four, Young Royals season two, The School for Good and Evil, and Where the Crawdads Sing. These shows have generated the excitement of many Panthers. People are especially excited about Enola Holmes Two.
"I was so excited to watch Enola Holmes Two because I loved the first one so much. Besides having an amazing cast filled with actors I adore, I really like watching the mystery unfold in a fun way. I also appreciate how the film incorporated a real story about the Match Girls' Strike and activist Sarah Chapman, which I never knew about before," said Dannie Restrepo-Stier '24.
Enola Holmes Two, which was released on Netflix on November 4, 2022, is special because it features a mystery surrounding a real historical event: The Match Girls' Strike. The Match Girls' Strike happened in 1888. Sarah Chapman realized that the white phosphorus that the Bryant and May factory in London was using in the matches was extremely dangerous and could cause bone cancer. This is all depicted in Enola Holmes Two in a powerful mystery filled with adventure, romance, and activism for women's rights.
"I haven't seen Enola Holmes Two yet, but I am very excited to watch it. I loved the first movie," said Chiara Ricotta '24.
Recently, on November 9, 2022, The Crown season five was released. This Emmy and Golden Globe award-winning show has received mixed reactions in the last few days. However, it is undeniable that the cast is amazing. Vogue calls Elizabeth Debicki a "dazzling Princess Diana." This season takes place in the 1990s, featuring Princess Diana and King then Prince Charles' rather turbulent relationship.
Another exciting movie that was released recently was Where the Crawdads Sing. Many Panthers have read this book in English class at Pine Crest. The book was recently adapted into a film, which was produced by Reese Witherspoon. The film stars Daisy Edgar-Jones, who is known for her role as Marianne Sheridan in Normal People. If this wasn't all, Taylor Swift herself wrote and sang a song specifically for Where the Crawdads Sing called "Carolina."
Netflix has also had a trend of releasing older shows. "I love Zoey 101. I remember watching it as a kid and I am so happy it's on Netflix now," said Julia Krass '24.
In the near future, on November 24th, Wednesday, starring Jenna Ortega will be released only on Netflix. This is a modern adaptation of the timeless classic: The Addams Family. Many Panthers are excited to binge watch Wednesday over the upcoming Thanksgiving break.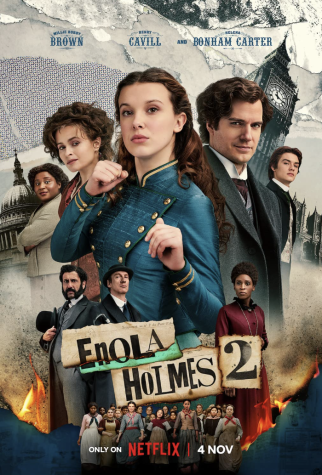 Sources:
https://www.historic-uk.com/HistoryUK/HistoryofBritain/Match-Girls-Strike/https: //www.matchgirls1888.org/sarah-chapmanhttps: //www.vogue.com/article/every-question-you-have-about-the-crown-season-5-answered​​https: //www.netflix.com/title/81231974https: //www.imdb.com/title/tt14641788/mediaviewer/rm2219180289/?ref_=tt_ov_i