Kim Kardashian's Hilarious SNL Performance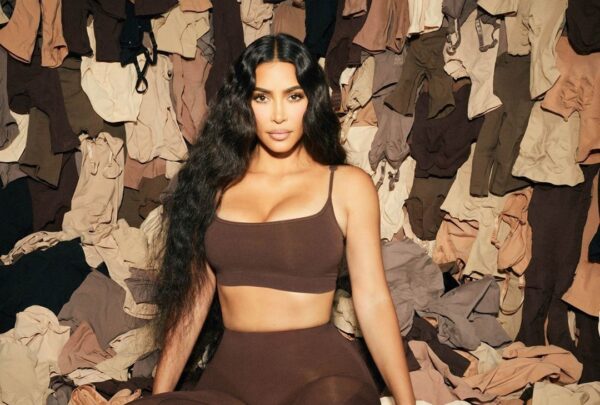 When one thinks of Kim Kardashian West, one may think of words like businesswomen, reality star, or even icon. The word funny may not come to mind, but Kim proved many people wrong after her Saturday Night Live debut. Kim is an extremely well-known reality star who has appeared on Keeping up with the Kardashians for 20 years alongside her four sisters and mother. Not only does Kim star on KUWTK, but she is also a very successful businesswoman with her companies, such as Skims, KKW Beauty, and more. Kim is also interested in law school and is on her way to becoming a lawyer.
None of these descriptions necessarily scream Saturday Night Live material. Still, surprisingly, Kim presented a hilarious performance that was very successful, boosting SNL's ratings after the airing of the episode. Kim's opening monologue was a hit and called out her mother's, Kris Jenner, boyfriend as a gold digger, her father's most famous client O.J. Simpson, and even Caitlyn Jenner. The audience was impressed and amazed by Kim's shameless roasts towards her closest friends and family.
Kim even throws a punch at her well-known body type, saying, "I'm more than just the reference photo my sisters show their plastic surgeons." Kim seemed to know that a little self-deprecating humor would help in getting the audience to laugh.
Not only did many find Kim's opening monologue to be hilarious, but her skits were also arguably even more popular. The audience got to see guest stars such as Chase Crawford, Chris Rock, John Cena, Blake Griffin, and even Tyler Cameron acting as bachelors for Kim, who was the bachelorette in one of her skits.
In addition, alongside Kenan Thompson, Kim mocked her own shapewear company by performing a commercial for 'Skims ShapeWear for Thick Dogs' where they put larger dogs into Kim's famous skin-tight shapewear.
Kris Jenner, Kim's mom, could not hide her excitement and joy over her daughter's performance. She posted to Instagram, "I'm so proud of my amazing daughter Kim!!! She absolutely crushed one of the hardest gigs in the world!!! She is an absolute ROCKSTAR, and I'm so proud of this accomplishment!!!"
Overall, Kim Kardashian gave both her own fans and SNL fans an exciting and fun night. The incredible response to this episode has shown that Kim Kardashian can be welcomed back, for the world now knows how funny she can be.
Sources: