Patriots Day: Will You Be Watching?
[ot-caption title="Mark Wahlberg stars as BPD Sergeant Tommy Saunders in Patriots Day, coming this December.  (via CBS Films)"] [spacer height="20px"]
The Boston Marathon is one of the nation's most cherished sporting events, taking place every year since 1897 in Boston, Massachusetts. In 2013, two brothers, using pressure cooker bombs, took the lives of three innocent spectators and wounded more than 260 others. The effects of this act of terrorism resonated with millions across America as our country came together and supported Boston in its dire time of need. [spacer height="20px"]
Recently, Peter Berg has taken up the challenge of recreating the horrific events of April 15, 2013, the day of the Boston Marathon bombing. The movie, Patriots Day starring Mark Wahlberg, will depict the events leading up to the terrorist attack and the resulting aftermath. Peter Berg features the colors of our national flag, red, white, and blue, on the movie's promotional poster in order to broadcast patriotism and symbolize Americans banding together in the face of violence. [spacer height="20px"]
Meghna Sharma, a sophomore at Pine Crest, voiced her opinion on whether or not Patriots Day is being made too soon. "It's just insensitive to make a film about the Boston Marathon. Why reopen old wounds and bring back bad memories if you don't have to?" On the other hand, Pine Crest parent and native Bostonian Jacob Pollock, expressed a starkly contrasting opinion, "In some ways it's insulting a movie hasn't come out already. Three years have passed- it's almost as if America has forgotten what happened." He, along with many other Americans, views the movie as a reminder of America's strength and a visual representation of our patriotism and that shows how America can remain united and prosperous, even despite an act of violence. [spacer height="20px"]
Patriots Day will be released on December 21, 2016. [spacer height="20px"]
Photo Source: CBS Films
Sources: Boston Athletic Association, History, VOA News, Los Angeles Times
About the Contributor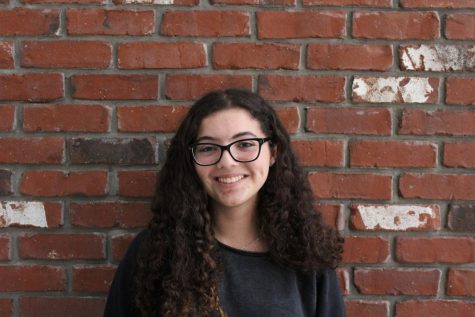 Shayne Pollock, Staff Writer
Shayne Pollock is a senior and is excited to embark on her third year as a member of Type One. In her free time, Shayne can be found spending time in the...