Hurricane Ida and Its Effect on the Country
If you have been paying attention to the news at all throughout the past week, you have heard of Hurricane Ida; the damage it has had on not only Louisiana but much of the United States is hard to miss. Ida was one of over 26 named storms and 4 hurricanes that have arisen this Hurricane Season, which began June 1st and won't end until November 30th.
Ida made landfall near Port Fourchon, 60 miles south of New Orleans, last Sunday, August 29th. It was a category 4 hurricane with sustained winds of 150 miles per hour, 7 miles below the requirement to be considered a category 5 storm. Ida brought flash floods, tornado warnings, and storm surge across inland Louisiana, Mississippi, and Alabama and hit right as Louisiana was marking its 16th anniversary of Hurricane Katrina, which was one of the most devastating and impactful hurricanes on record.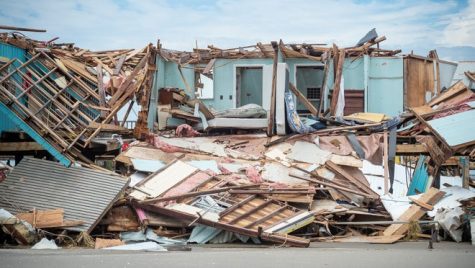 The Governor of Louisiana, John Bel Edwards, said that the $14 billion levee system, built to protect a 133-mile perimeter around New Orleans, did end up holding up well. He stated that without such an effective levee system, "the situation in New Orleans, as bad as it was today without the power, would be so much worse."
More than one million homes and businesses in Louisiana, including all of New Orleans, were left without power after the storm hit on Sunday afternoon. At least two deaths were linked to Ida in the southern region. Then, Ida tore through Mississippi and Alabama, creating tornado warnings across the region.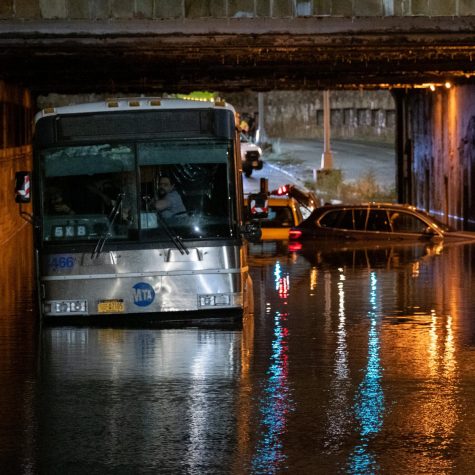 Ida continued its path towards the northeast, killing at least 43 people in New York, New Jersey, Pennsylvania, and Connecticut and leaving more than 150,000 homes without power as well as states of emergency and tornado warnings throughout the area that were still in effect on Thursday. Late Thursday, President Biden approved an emergency declaration for New York and New Jersey, which allows the Federal Emergency Management Agency to set up disaster relief efforts. Sadly, some people drowned in New York City waiting for rescue efforts to reach them while others were saved from basements, subway systems, and the tops of cars.
Hurricanes such as Ida are becoming more and more consequential to the high amounts of climate change that our world is facing. Commenting on the hurricane, President Biden stated that "extreme storms and the climate crisis are here." Climate scientists argue that the reason for the increasing amount of tropical storms is the planet's increasing air temperatures, which hold more water and cause storms to increase the size and force more rapidly.
If you would like to help people who have been affected by Hurricane Ida, check out https://time.com/6093916/how-to-help-hurricane-ida/ for ways to donate.