Olivia Rodrigo's Road to Fame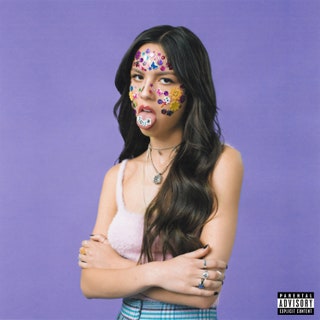 Olivia Rodrigo has recently emerged as an extremely popular and rapidly growing singer and actress in the entertainment industry. Her career began when she acted as a character named Paige Olvera on the Disney Channel series Bizaardvark. Now, Rodrigo continues to act for Disney, playing the role of Nini Salazar-Roberts on the Disney+ series, High School Musical: The Musical The Series. She recently began her transition into the music industry, and her career has blossomed in the past couple of months.
Rodrigo's career as a vocalist has recently begun to flourish, which can be attributed to her new breakout song, "Driver's License," which was released in January. The drama surrounding the song played a significant role in its success, as fans believed Roderigo wrote the song about her alleged ex-boyfriend, Joshua Bassett. It was also rumored that the other drama possibly referenced in the song was about Sabrina Carpenter, Bassett's girlfriend after dating Rodrigo, as she was referred to as the "blonde girl" in one of the lyrics.
The song started to blow up after many people started posting about it on social media platforms such as TikTok. It became a massively popular trend where users would sing to the song, do transition videos, and make remixes. Reinstating Rodrigo's success from the song, the accompanying music video now has over 200 million views. This song was only just the start of her thriving singing career.
While the release of her first song was a high point in her career, it was most certainly not her peak. Olivia has many new projects coming ahead, facilitated in part by her previous successes. Additionally, these achievements allowed her to work with a record label. One of the many things she has coming up is the release of her new album, Sour. Not only has she released "Driver's License," but she recently also released two other successful songs: "Deja Vu" and "Good 4 U."
Rodrigo is planning to release her entire album, which includes these three singles, on May 21st. Her fans enthusiastically await her album and expect the remainder of the tracks on her album to be just as successful as the previously released singles. Since her songs were released, she has emerged as a breakout artist and continues to become increasingly popular, especially with teenagers, as well as with others who support her musical endeavors. Additionally, Olivia Rodrigo has been given the opportunity to perform on SNL, meet Taylor Swift, who she idolizes, and much more.
Almost everyone who has listened to Rodrigo's new songs has fallen in love with them. Her songwriting abilities and vocal talent help her create meaningful stories that are very appealing and oftentimes relatable to her listeners. Although she has skyrocketed in the music industry in a remarkably short time frame, many think she will become even more successful with time. Fans are hoping that Rodrigo will be nominated for a Grammy during the award ceremony next year. Although it would be quite a feat for such a relatively new artist to win such a prestigious award, it is certainly not out of reach for Rodrigo considering her recent fame. When "Driver's License" came out, it reached number one on the Global Chart and broke several records due to the number of people who streamed the song. Olivia Rodrigo has been overwhelmed with the amount of support and love she has received with all of her work, and she can only continue to grow from here.
Sources:
Wall Street Journal