Homecoming Week: Wednesday, Day 3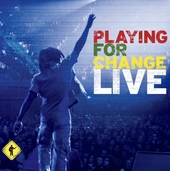 Day three of Homecoming week is packed with school-wide events! Featuring grade-wide dress-down themes, Wednesday will also include interviews with every member of Pine Crest's 2022 Homecoming Court. In the evening, Playing for Change, a biannual school concert will showcase students and faculty performing a wide variety of songs to raise funds for all those affected by Hurricane Ian.
This Wednesday features the dress-down day theme, Disney. The Freshmen will represent the movie Princess and the Frog, and students will either dress as royalty or as the frog. Sophomores represent Monsters Inc. and will dress as one of the characters. The Juniors are dressing as Pirates of the Caribbean. Greer Udelson '23 said, " I'm excited to see everyone go all out, especially the Seniors! My grade is heroes, villains, and sidekicks, and I'm dressing as Harley Quinn." The excitement will continue with the introduction of this year's Homecoming Court.
During Wednesday's assembly, students will meet all members of the Homecoming Court. Through interviews, students will get to know every member. Flanked by two people of their choice, the members of the Homecoming Court will be escorted on stage, where Mr. Curran will read speeches about the homecoming royalty.
During Tuesday's assembly, Playing for Change's music director, Brandon Goldberg, played the piano, while the club's Senior Co-Chair, Greer Udelson '23, sang. Udelson said, "It's going to be an amazing show with such talented performers. Everyone who attends will help their class earn spirit points when they sign in!" The concert will be available for everyone to attend, and Paw Print encourages all grades to check it out!
Wednesday is also the day students vote on Homecoming King and Queen, and the results will be announced at Friday's football game. Paw Print wishes the best of luck to all members of the Homecoming Court!