New Year's Resolutions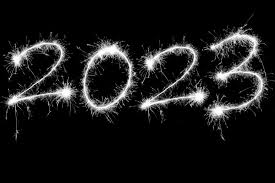 With the new year comes new opportunities to improve our lives and the lives of others. For many, New Year's resolutions are used to reflect on the past, present, and future and create new positive goals for the upcoming year. Creating New Year's resolutions to ring in 2023 is the way to achieve better versions of ourselves.
A New Year's resolution can consist of many different possibilities, as there are endless ways to advance oneself and the community around us. Some examples include creating a gym plan to get into better shape, starting a journal, vowing to study harder, or scheduling weekly practice sessions for your favorite sport. One Pine Crest student, Michael Ricotta' 26 stated, "My New Year's resolution is to greatly improve my tennis skills, and I am really looking forward to kicking off the new year with a few matches."
Not only are people's resolutions dedicated to self-improvement and fulfillment, but some also want to better the world around them. Helping others by doing local community service work is a great way to begin 2023 with positive intentions. This can be done through volunteering at animal shelters, elderly homes, hospitals, or partaking in food drives held locally. Students in our Pine Crest community are utilizing the new year to better their surroundings. Sophia Bordin' 24 said, "I hope to earn at least 365 community service hours by the end of the year. I really want to use 2023 to become more in touch with my community by helping out more often."
The new year provides a fresh start for everyone and an opportunity to put the past behind us and begin anew. Most people around the world use things such as New Year's resolutions to organize their life goals and create a better future for themselves. Committing to change is the first step into accomplishing what you want and is a great way to set up yourself for success in the things you want to pursue.