Back to Basketball: 2022-2023 NBA Season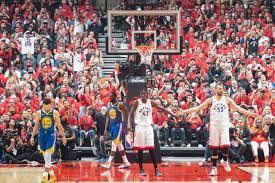 While 2022 is nearing an end, the 77th NBA season is off to the races. After two years of COVID-19, basketball's glory returns as fan attendance nears pre-pandemic numbers. 
Following the Golden State Warriors' finals victory over the Boston Celtics, standout Duke freshman Paolo Banchero was selected first overall by the Magic. Quickly players were on the move, with Dejounte Murray joining the Hawks and Jalen Brunson the Knicks. Three-time all-stars Donovan Mitchell and Rudy Gobert were traded to the Cleveland Cavaliers and Minnesota Timberwolves. In exchange for the two, the Utah Jazz received eight players and seven first-round draft picks. 
Despite all this excitement, injuries have been cropping up throughout the league. Foot and knee injuries have troubled countless players. Second overall pick Chet Holmgren suffered a season-ending foot injury in August, and Philadelphia's James Harden is to be sidelined for weeks with a tendon strain. Additionally, torn meniscuses likely place Phoenix's Cam Johnson and Boston's Robert Williams out of play until 2023. For the two-time champion Kawhi Leonard, there's no set return date from his 2021 ACL tear.
So far this season, teams have played roughly fourteen games. Leading the Eastern Conference are the Boston Celtics with the Milwaukee Bucks half a game behind. In the Western Conference, the Portland Trail Blazers are in first place, and behind them by half a game are the Denver Nuggets. Surprisingly, the Golden State Warriors sit in eleventh, and the Lakers in fourteenth for the Western Conference.
While many teams have shaken up the league, the MVP race is panning out as expected. Giannis Antetokounmpo and Luka Doncic are the clear frontrunners, though Eastern Conference stars such as Jayson Tatum and Donovan Mitchell are closely trailing the two.
Pine Crest varsity and junior varsity basketball players are thrilled for the remainder of the season, and share their thoughts about the hometown team.
Nash Jarolem '23 said, "I have been a Miami Heat fan for a while, and I hope we can make it back to the Eastern Conference Finals, my prediction is that we'll beat the Nuggets in 6 games to win the championship."
Dylan Rosenberg '25 said, "I've really loved the NBA season so far, and the Heat have been great to watch, but I think we are not performing at a high level right now. I'm still confident we'll finish strong as we usually do." 
Fans are as excited as ever for the remainder of the regular season and playoffs.