2022 FIFA World Cup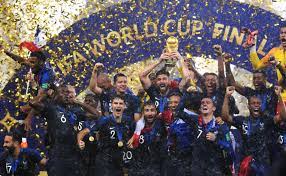 The World Cup is an international football competition held between countries from all over the world, and the 2022 tournament began in November. Countries have been training and battling it out to qualify over the last three years. Only 32 countries advance to the actual tournament.
Taking place every four years, the World Cup is regarded as the most prestigious soccer tournament in the world. It is also the most widely viewed and followed single sporting event in the world. An estimated 715.1 million people watched the 2006 final match, a tenth of the world's entire population.
Many historically dominant teams failed to qualify. These teams include Italy, who won the 2020 Euro Cup, Norway, home to one of the world's best players, Erling Haaland, and Colombia, who had a very strong team coming into the qualification process.
Normally, the World Cup is played in the summer, however, since this year it is being held in Qatar, it is being played in the winter due to Qatar's extreme heat. This will be the first World Cup played in the Arab world. Seventeen countries have hosted the World Cup in the past and in 2026, it will be jointly hosted by Canada, the United States, and Mexico.
There are 8 stadiums being used for the World Cup this year, all of which were recently built for this tournament. The final will be played at Lusail Stadium in Lusail which can seat up to 80,000 people.
Finally, two of the greatest players of all time, Cristiano Ronaldo and Lionel Messi, have their last run at winning the World Cup. Being 35 and 37 years old, this could be the last time that Lionel Messi and Cristiano Ronaldo ever play in this grandiose international competition.
Sources:
https://www.fifa.com/fifaplus/en/tournaments/mens/worldcup/qatar2022
https://en.wikipedia.org/wiki/FIFA_World_Cup