Fashion and Design By the First Lady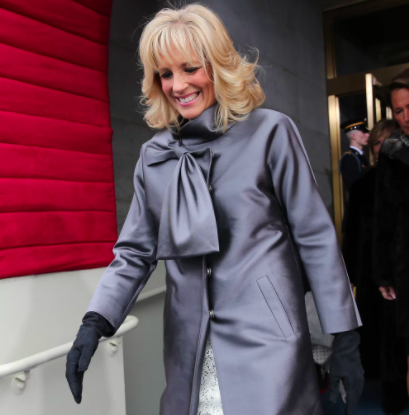 Recently, President Joe Biden took the Presidential Oath of Office and was inaugurated as the 46th President of the United States. The new First Lady, Jill Biden, has made some very bold fashion statements over her first few weeks in the White House. For example, her outfit worn to the inauguration was not only fashionable but also held a deeper meaning.
First Lady Jill Biden wore a blue tweed dress with a diamond collar and matching coat. She worked with Markarian, an American label from designer Alexandra O'Neill, in order to create a custom look for Inauguration Day. The designers aimed for a more classic and feminine look that genuinely reflected her personality.
Her outfit consisted of a diverse range of the color blue, a color that was chosen for a particular reason. The design label confirmed that the outfit was made in various shades of blue to signify trust, stability, and confidence. The tweed-wool woven with silk velvet and chiffon symbolized a past political era and has served the Queen of England for many decades.
Ms. Knight, one of the upper school art teachers, said, "I think that it is a great design choice to have clothes signify a deeper meaning whilst still being subtle."
Jill Biden has always been a fashion icon. As the new First Lady of the United States of America, Dr. Jill Biden has the power to speak through her fashion choices, and we look forward to seeing what she will wear next.
Sources: