SNL's Return for Season 45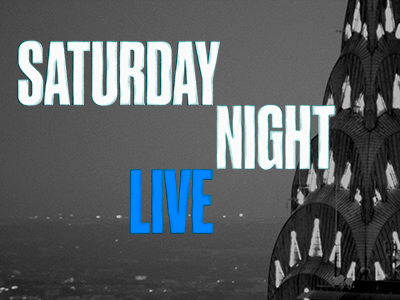 On October 3rd, Saturday Night Live made its 46th season premiere, with host Chris Rock and musical guest Megan Thee Stallion. This was the first time SNL had put on an in-person show since early March, with season 45 having its last three episodes filmed by the cast members from their own homes. In the introduction of the episode, it was announced that Ego Nwodim had been promoted to a full time cast member, and that three new cast members had been added: Punkie Johnson, Andrew Dismukes, and Lauren Holt.
This episode's cold open focused on the presidential debate from earlier that week, with Alec Baldwin reprising his famous role as President Donald Trump, and Jim Carrey making his debut as Vice President Joe Biden. Also, Maya Rudolph made an appearance as Kamala Harris, Cecily Strong had a brief moment as Kimberly Guilfoyle, and Beck Bennett played Chris Wallace. For many, this was one of the most memorable moments of the night, between the plethora of strong political statements and the usage of comedy icon Jim Carrey as Biden. Another exciting moment from this opening was Cecily Strong's short impression of Kimberly Guilfoyle's RNC speech, as fans have been requesting this since the speech was made.
"My favorite part was definitely the opening debate. I know some people said the real one was so ridiculous that they didn't need to turn it into a skit, but I think it highlighted some of the best parts in a hilarious way," said Luke Dawson-Scully '23.
This was followed by Chris Rock's monologue, which primarily discussed the common themes of our time: President Trump and many other republicans testing positive for Covid-19, how Covid-19 has affected people, and the relationship between the American people and the government. Despite the odd circumstances and precautions that had to be taken for this show to take place, viewers believed that Rock did an excellent job with maintaining his usual calm yet fresh delivery.
The return of Weekend Update mostly addressed the recent developments in the republican party of many of its members testing positive for Covid-19. Colin Jost and Michael Che were joined again by Bowen Yang's Chen Biao, this time centering on the Tik Tok deal between the United states and China. This is the fourth time Yang has performed this popular role of a sassy "Trade Daddy," making his usual pop culture references. Aidy Bryant reprised her Carrie Krum character, a child travel expert. This episode, Carrie chatted with Michael about her staycation during the pandemic.
"My favorite part was Weekend Update. I love Jost and Che's sense of humor and their comedic timing is always exceptional," said Lilly Weiss '23.
The skits this episode opened up with "Superspreader Event", which was about a superspreading situation at a name changing office, and involved Chris Rock interviewing people with unfortunate names. "Bottom of Your Face" features Megan Thee Stallion, Ego Nwodim, Pete Davidson, Chris Redd, and Kenan Thompson. It is about dating someone new during Covid-19, but not being able to see the bottom of their face, hence the title. Other skits included "Future Ghost", where Chris Rock plays a ghost showing video-game addicted Zach (Kyle Mooney and Beck Bennett) his future self; "Drew Barrymore Show Promo", which features Chloe Fineman doing impressions of various female celebrities; "NBA Bubble", in which a draft is being held for which female partners of NBA players can enter the bubble; and finally, "Stunt Performers", which is about stunt performers who do odd stunt jobs in movies, such as getting bitten by dogs.
Megan Thee Stallion performed "Savage" and "Don't Stop" featuring Young Thug on this week's episode. "Savage" featured dancing and a strong political statement, discussing how important it is for people to protect and respect Black women and men, and how necessary change is in our nation. "Don't Stop" had an appearance from Young Thug, and dancing as well.
After a long period without live shows or audiences, the start of this new SNL season has been anticipated like never before, and it certainly did not disappoint. It is undeniable that season 46 will be extremely unique.
Sources: