The Chronicles of Zack Snyder's Justice League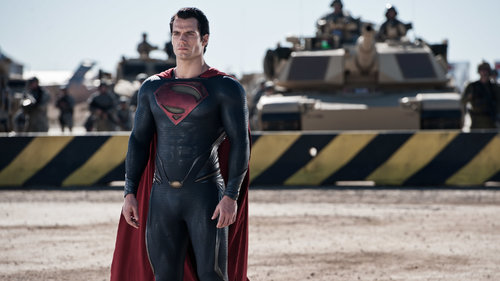 On June 14, 2013, Zack Snyder's film Man Of Steel hit theaters to a decent box office and mid critic reviews, holding a 56% on Rotten Tomatoes. Still, it made almost 100 million dollars more than the film it would ultimately be compared to: Jon Favreau's Iron Man from 2008. Both films were the first installments in their respective superhero cinematic universes with Man of Steel kicking off the DC storylines and Iron Man taking place in the Marvel universe.
On August 22, 2013, Warner Brothers studio announced that Ben Affleck would be playing Batman in the second Man Of Steel film. With Ben Affleck's casting announcement, the movie's title was revealed to be Batman v Superman: Dawn of Justice. The casting was controversial and would be followed by more and more controversial casting choices, with Jesse Eisenberg set to play the sinister Lex Luthor and the then-unknown Gal Gadot to play the fierce Wonder Woman. With everyone skeptical about the inevitably controversial follow-up, Marvel Studios announced their own superhero showdown in Captain America: Civil War, which would be released in May. This movie would come two months after Batman v Superman, placing the bulk of their marketing campaigns in line with each other. However, contrary to Batman v Superman, Captain America: Civil War was having nothing but good press, with the announcement of the inclusion of Spider-Man causing the hype for the film to go through the roof. DC tried to counter this by showing Doomsday's inclusion in a trailer. Still, the publishing company was consequently attacked by online bloggers who hated the design and the trailer's reveal.
Leading up to the world premiere of Batman v Superman, good news was starting to trend. Leaks from inside Warner Bros. said that "Ben Affleck's Batman is good," and "Jesse Eisenberg's Lex Luthor is great." The leak also stated that the film received a standing ovation when the credits rolled. While none of this was groundbreaking, it did suggest that the Warner Brothers' executives were pleased with the film.
Unfortunately, the film was clocking in at around three hours, and the studio was unwilling to lose an extra movie theater showtime, so they cut out thirty minutes of screen time.
The version released to studios, the theatrical cut, was viewed by some as an insult to the director who worked for three years to make it. When the embargo lifted a few days before the premiere, its shortened version already held a meager score on Rotten Tomatoes and only was able to make it up to 28% by the end of its run in theaters. At the time, it was not known just how much was cut out of the film, and viewers alike agreed that Warner Bros. approach needed severe course corrections.
In the summer of 2016, the next movie in the sequence, Justice League, was off shooting and mustered enough footage together to drop a Comic-Con sneak peek. Meanwhile, another DC film, Suicide Squad, would open to mediocre reviews, and somewhere in the middle of all this, the Batman v Superman: Dawn of Justice Ultimate Edition, an extended version of Snyder's second film, would release.
This extended edition added back in the missing thirty minutes of footage, and fans loved it. "Where was this version in theaters? What did Warner Bros. do to the original that made it so bad?" Fans on the internet asked many questions regarding the logic behind the release of one movie over the other.
At this point, Zack Snyder had a very loyal fan base that was ready to support Justice League when it hit theaters in November of 2017. In June of 2017, Wonder Woman, which Snyder produced, but didn't direct, made $1 billion at the box office, and it seemed like DC and Warner Bros had finally figured out what to do to ensure success in their movie releases.
A few weeks before Wonder Woman's premiere, Zack Snyder stepped down from Justice League after his daughter's tragic death. Warner Bros., who had wanted Snyder out for a while, offered the job to Joss Whedon (without Snyder's consent), who reshot close to ninety percent of the film.
Rumors flew about the production from Henry Cavill's mustache that had to be cropped out in editing, to the sexism Gal Gadot has been outspoken about, to the  ongoing investigation where Ray Fisher claims massive injustices around how Warner Bros. handled complaints about racism.
Amid all of these stories, Justice League hit theaters in November of 2017 to lukewarm reviews. Nobody had any idea what they had just witnessed, from Cavill having a CGI upper lip, Ben Affleck's fluctuating weight and enthusiasm, Cyborg having nothing to do, painfully obvious reshoots, and the complete absence of Snyder's fingerprint. Still rumors persisted that there existed a Snyder cut of the film containing the original footage and vision of the movie.
Snyder was silent after the premier. On the other hand, fans were furious, and the #Releasethesnydercut would be a prominent hashtag on social media for the next two years. Whenever any branch under Warner Bros. would post content to social media, the comments would be flooded with the hashtag. Some people said that it didn't exist, that the Snyder Cut was a myth. Ray Fisher and Jason Momoa would pledge their support for the cause, but nothing seemed to be coming.
On November 17th, 2019, the second anniversary of Justice League, Gal Gadot tweeted out a black and white still of her character in The Snyder Cut and wrote #Releasethesnydercut. At this moment, after a two-year-long hiatus, Zack Snyder returned to Twitter, subtweeted Gadot's tweet, and said, "The ancient amazonian can't be wrong. #Releasethesnydercut." Ben Affleck also returned from a Twitter hiatus with a Batman picture in Justice League and wrote "#Releasethesnydercut."
Conversations at Warner Bros. began the next day. On that day, I tweeted a reporter to ask about the situation. My tweet read, "@GraceRandolph, what's the word on the #snydercut movement today at WB? If you know anything. Also, you can credit yourself for really getting this thing rolling. My respect." She said, "Thank you! This is a long game, it could take weeks, it might even be after the holidays closer to the release of HBOMax – I strongly believe it will happen though, especially after yesterday. It's too valuable an asset for HBOMax."
On May 20th, 2020, HBO Max announced that "Zack Snyder's Justice League" would hit the service in 2021. It released to far more positive reviews, justifying fans insistence on its release, although plenty of critics decried the four hour runtime. It remains to be seen if the Snyder's saga will result in any changes with Warner Bros. approach to DC movies, but for now fans appreciate the look into Snyder's original vision.
Sources: