'Tenet' Draws People to Theaters in an Unprecedented Time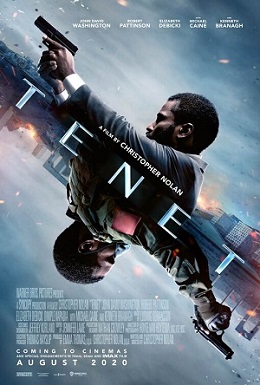 Christopher Nolan is responsible for iconic films such as The Dark Knight and Inception. Now he has directed a new film, Tenet, a time travelling spy thriller. However, the most interesting thing about this film is not the film itself, but the circumstances in which it is released. As we all know, the world has been impacted by COVID 19, and for the last several months, movie theaters have been closed. Most films have been released direct to streaming, including Trolls World Tour and the Mulan remake. But, as the number of reported COVID-19 cases decline, theaters have reopened.
Tenet finds itself being released right as theaters have reopened. It has been released only in theaters. This has caused some problems for people who live in places where theaters are not open yet, or people who do not feel comfortable going to theaters. Fans of Nolan are drawn towards the movie but are turned away by this restriction.
Something similar happened with Marvel's recent release, The New Mutants. X-Men fans want to see it but cannot due to COVID. So, the question remains, was it a good decision to reopen theaters? And was it a good decision to release movies exclusively in theaters? The release of Tenet has been followed by good reviews. Will you go see it?