Coronavirus Update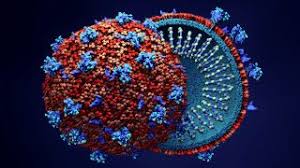 The situation surrounding the coronavirus has evolved significantly since the Paw Print last reported on it. In order to provide our readers with the most up to date information possible, we have decided to publish an update on our previous article, which can be found here.
On January 30, the International Health Regulations Committee of the World Health Organization (WHO) declared the coronavirus to be an international public health emergency— with confirmed cases in 104 countries and a total of 109,577 cases worldwide. It also states that there are 213 coronavirus cases in the U.S, 11 of which have resulted in death.
As of March 9, Florida has seen 12 confirmed cases of coronavirus and 2 deaths. An additional 115 test results are pending and 302 people are being monitored. All three Florida Department of Health labs in Tampa, Miami, and Jacksonville have the needed equipment to test for the coronavirus. 
The Centers for Disease Control and Prevention (CDC) recommends taking basic health precautions in order to avoid contracting the virus, such as avoiding contact with infected persons, staying home when sick, and frequently disinfecting surfaces. Face masks should be worn by those who are already sick and those who are caring for an ill person.
Chinese social networking services have come under fire for censoring discussion of the deadly illness. Weeks before the virus was publicly acknowledged by officials, media platforms blocked comments containing combinations of coronavirus-related words and criticism towards President Xi Jinping. It is unknown whether this was directly mandated by the Chinese government, but the research group Citizen Lab suggests that social media companies are over-censoring to protect themselves from official reprimands. Critics of these actions allege that silencing discussion of the coronavirus prevented Chinese citizens from fully understanding the gravity of the situation during the initial outbreak.
With the looming threat of an outbreak in South Florida, Pine Crest is doing all it can to keep it's students safe and healthy. Natalie Fairbanks, our Director of Health Services, reports that the school has taken a number of precautions.
"Pine Crest continues to monitor the CDC (Centers for Disease Control) as well as the WHO…for updates and recommendations…Pine Crest has had cleaning crews disinfect school buses and commonly used areas, including desks, chairs, counters, doors, and door handles on a daily basis. All restrooms on campus are disinfected multiple times per day and at night.  FLIK Independent School Dining, our food service provider, continues to monitor the CDC and WHO for updates and impacts on day-to-day operations. The FLIK crisis management team will work closely with Pine Crest's team should the need arise. As with any public health, weather, or security threat, if and when the coronavirus escalates, our risk management team will initiate the appropriate crisis response."
To mitigate the rise in COVID-19 cases, Pine Crest School campus will be holding virtual classes for the remainder of the 2019-2020 school year, as are all public and private schools across the state of Florida. Students will tentatively return to campus in the fall.