Celebrating the Chinese New Year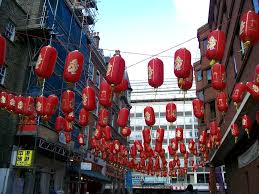 Originating around 3,500 years ago in ancient China under the Shang Dynasty, the Chinese New Year is a major holiday for billions of people around the world. As we all know, one of twelve animals determined by the Chinese zodiac represents each year. These animals include rabbits, monkeys, rats, goats, dogs, oxen, tigers, snakes, horses, roosters, pigs, and dragons. 
Each animal represents different qualities, and people born in each year are assigned an animal. According to tradition, people take on the attributes of their given animal. For example, those born in the year of the monkey are supposed to be very healthy and live a long life. In order to find your Chinese Zodiac animal, just look up the animal from the year you were born. This year, the Chinese New Year is represented by the rat. 
This year, the Chinese New Year begins on January 25. In order to celebrate the new year to the fullest, one needs to prepare the seven lucky foods that symbolize different goals such as health, wealth, and prosperity. Some of these foods include tangyuan (sweet rice balls), niangao (glutinous rice cake), and longevity noodles.  
Participants decorate for the holiday by hanging Chinese Red Lanterns (which drive away bad luck), door couplets (which offer luck), and paper cuttings (which will provide luck and happiness). When the new year starts, people partake in a variety of traditions. These include making offerings, cleaning the house, having a family dinner, giving red envelopes, visiting family and friends, and setting off firecrackers and fireworks! Overall, the Chinese New Year is a celebration of love, happiness, and family.