Senior Halloween Traditions
As October 31st approached, students were filled with excitement to dress up and show off their Halloween spirit. The Pine Crest community celebrated Halloween as the senior class dressed up in their favorite, most unique costumes. It is a long-standing tradition for seniors to wear costumes to school. Here is a recap of the costumes spotted on the PC campus this Halloween.  
Students put time and thought into their Halloween costumes and are always excited in the days leading up to October 31st. This year, the seniors' costumes brought creativity and diversity to campus celebrations. The Halloween classics such as ghosts, witches, skeletons, and vampires made appearances, as well as many unique and original outfits such as superheroes, sleeping queens, movie and book characters, athletes, and many more. 
What makes this day so special and exciting is the vast array of costumes that students wear to school, from dressing as cartons of milk, to animals such as cats, sea creatures, or cheetahs. Many mythical creatures including fairies and mermaids were also seen around campus. It was popular for seniors to dress up in group costumes with friends.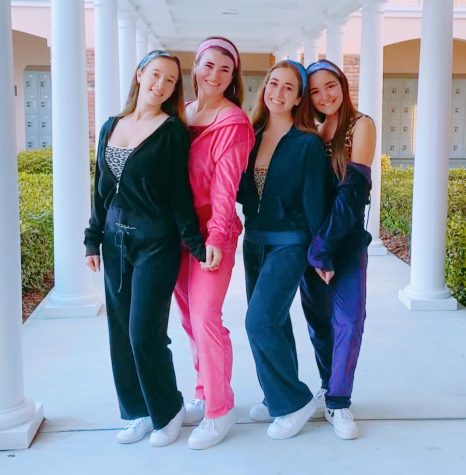 Senior costumes give students an opportunity to show off their personalities, interests, and creativity. As one of the most anticipated senior privileges, Halloween dress-down day did not disappoint. Seniors definitely will not forget their last Halloween at Pine Crest and their unique costumes.