'Tis the Season for Holiday Tunes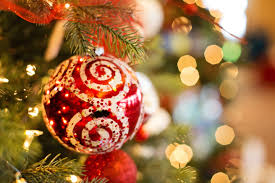 Due to rising global temperatures, the North Pole may not be around much longer.  However, even if Santa's home melts into oblivion, festive music will usher in winter for years to come.  The abundance of Christmas cheer always inspires artists to contribute to the canon of seasonal music, either by revitalizing seasonal classics or writing original tunes.  Just as with gifts, there's a song to suit everyone's taste.
One seemingly inevitable aspect of the holiday season is the reappearance of Mariah Carey's "All I Want for Christmas is You."  Since its release in 1994, the upbeat classic has inspired covers from countless singers, many of which bear witness to its enduring appeal beyond the realm of pop.  Alternative rock band, My Chemical Romance, created a cover in 2004 which swaps Carey's keyboards and chimes for a propulsive snare drum beat and plenty of electric guitar.  The group also composed the charmingly uplifting "Every Snowflake is Different," featured on the children's show Yo Gabba Gabba in 2011.  Senior Eve Rosenthal is partial to Japanese band BRADIO's take on Carey's Christmas hit.  
"BRADIO's 'All I Want for Christmas is You' cover is the 'Bohemian Rhapsody' of our generation," she said.  The cover, which has amassed almost 100,000 views on YouTube, features layered vocal harmonies and a laid-back acoustic guitar solo.
If you're looking for a little more variety in your holiday playlist, the following songs and albums are sure to capture the spirit of the season.  Enjoy!
     

"White Christmas" – Irving Berlin

     

"Wonderful Christmas Time" – Paul McCartney

     

"The Christmas Wish" – Herb Alpert

     

"Feels like Christmas" – Panic! at the Disco

     

"Have Yourself a Merry Little Christmas" – Josh Groban

     

The Beatles' Christmas records

     

Christmas Together

– The Piano Guys

     

Christmas

– Michael Bublé

     

A Pentatonix Christmas

– Pentatonix

     

Everyday is Christmas

– Sia

     Warmer in the Winter 

–

 Lindsey Sterling

     White Winter Hymnal 

–

Pentatonix
Sources: SongFacts, YouTube, MTV, Entertainment Weekly