Christmas Cheer Brought by Movies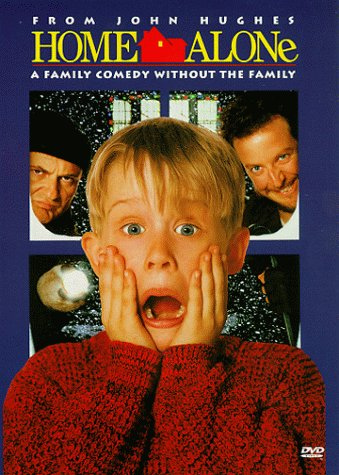 When December comes around, Christmas movie binges are basically a holiday tradition. Of course there are the classics like Elf, Home Alone, and The Polar Express, and this year, a remake of  The Grinch joined many people's holiday watch lists. Type One caught up with a few students to hear what some of their favorite Christmas movies are.
Home Alone is a favorite Christmas movie of many that stars a young Macaulay Culkin. His character Kevin McCallister stays "home alone" during Christmas and must protect his house from burglars.
Senior Alexandra Venegas said, "Home Alone is my favorite Christmas movie."
She's not alone, since it is the most successful Christmas movie ever. Many others believe the sequel, Home Alone 2: Lost in New York, is better. The sequel finds Kevin who is appropriately "lost in New York" and his adventure to hinder the plan of the burglars from the first movie.
Another popular holiday series, The Santa Clause trilogy, starring Tim Allen as the eventual "Santa", is cherished by many as a favorite movie to watch every Christmas. The plot revolves around Scott Calvin (Tim Allen) who witnesses Santa Claus fall to his demise from a rooftop.  Allen then makes the decision to step into Santa's role of gift delivering to fulfill the dreams of children worldwide. The third move, Santa Clause: The Escape Clause features some new characters like villian Jack Frost. Junior Owen Seiner praises the addition of the character, commenting on how Frost adds a heightened sense of danger that wasn't in the previous films.
He jokingly added, "…Jack Frost has cool frozen tips in his hair."
Movies like The Grinch and Home Alone are recognizable, but some Pine Crest students have favorite Christmas movies that aren't as well-known. Four Christmases, with Reese Witherspoon and Vince Vaughn, is a film about a couple visiting all four of their divorced parents' homes on Christmas Day.
Valentina Pope, a senior, shared her favorite part about the film: "It's different from all the traditional movies and the fact that it shows the ups and downs of being around family during Christmas."
Overall, Christmas is meant to be spent with families and what better way to do that than to watch holiday movies together!
Sources: Grinch Movie, Mirror UK, Independent, Fox Movies, Common Sense Media, NY Times