Fans Await Arctic Monkeys' Anticipated New Album
British band Arctic Monkeys has just announced that their newest album Tranquility Base Hotel & Casino will be released on May 11, 2018. This album will be the first one produced by the band in over 5 years after they took an unexplained break from producing music in 2014.
Their lengthy hiatus began after the release of their fifth studio album, AM, in 2013. Alex Turner, the lead singer, described AM as the band's "most original record," adding it was a fusion of hip-hop and 1970s rock. Consisting of 12 songs, AM was widely popular, selling two million copies worldwide and leaving Arctic Monkey fans wanting more.
Since the formation of the band in 2002, Arctic Monkeys has grown to establish an impressively large fan base, evidenced by their 1.71 million followers on Twitter. The band has won seven Brit Awards, including winning Best British Group and Best British Album three times. Labeled as an inventive alternative take, Tranquility Base Hotel & Casino has already taken the media by storm as fans spread rumors of what exactly to expect and prepare to buy tickets for their upcoming tours in the UK, US, and Ireland.
Junior Maddy Mazer shared her opinion on the release of the newest album: "I'm so excited for the upcoming album. Arctic Monkeys has a style of music that you don't hear very often and I think that is why I've come to love them."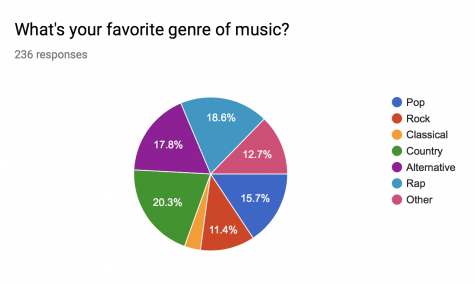 The band has further invoked the attention of their fans by tweeting an image of the album cover, hinting at what is to come. The album consists of 11 songs including "Star Treatment," "Science Fiction," and "The Ultracheese" to name a few; however, the subject of the songs remains a mystery. Another mystery to fans is who will be featured on the album, a question that has provoked many speculations and investigations. A German music retailer released a listing claiming that Tom Rowley, Zach Dawes, Loren Humphries, and possibly Iggy could be included. Regardless of who or what is featured on the album, one thing is for sure: Tranquility Base Hotel & Casino will have everyone's attention.
Sources: The Guardian, Arctic Monkeys, Under the Radar Magazine, NME, Twitter
Photo Source: Cromarko1 via Wikimedia Commons