"House of Cards" Crumbles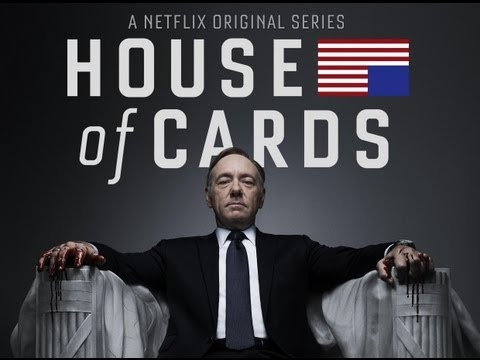 The Netflix original show "House of Cards" is a fan-favorite political thriller. Its plot revolves around a corrupt, ambitious politician named Frank Underwood, played by Kevin Spacey, and his wife Claire, played by Robin Wright, who carry out manipulative plans with the goal of elevating Frank's political status. The show has garnered numerous Emmy and Golden Globe nominations, and has overall been called a success. However, the show's leading actor, Kevin Spacey, has recently come under fire with many allegations of sexual harassment and assault, which have caused much uncertainty about the show's future.
Due to Spacey's misconduct, Netflix and the company that produces "House of Cards" released a joint statement on October 31st confirming the suspension of production of the show's sixth season, which came a day after actor Anthony Rapp accused Spacey of attempting to sexually assault him when he was 14 years old.
On November 3rd, Netflix released a brief follow-up statement and said that it "will not be involved with any further production of 'House of Cards' that includes Kevin Spacey."
This statement by Netflix has caused much confusion with fans of the show, as many are questioning how the final season of the show will end.
Anticipating this question, Netflix released an ambiguous statement that said that they will "continue to evaluate a creative path forward for the program during the hiatus."
Fans of "House of Cards" are having mixed reactions about its abrupt suspension.
When asked about the show's ending, junior Megan Guido said, "I think that it was a good show, but the producers did the right thing by ending it. They can't tarnish their own label due to the mistakes of one man."
When it came to a choice between keeping the show on air with an alleged sexual predator or suspending the show, Netflix and the producing company decided to suspend it for the greater good of their companies and the show's other actors. Now with the show set to end after its sixth season, people have come up with many theories about how Spacey's character will be removed from the show, and whether or not he will be filming a few more episodes to provide closure for the plot.
Guido shared her speculations: "I think that there will be a scene or plot line to make Spacey's character move away or disappear, and then the season will continue without him through the show's end."
As of now, the hit show's writers are racing against time to revise the storyline. There is still much uncertainty about what will come in the future of "House of Cards", but one thing is for sure: Kevin Spacey, alleged predator, will not be a main part of it.
Sources: CNN, ABC7, Fox8, USA Today, Deadline
Photo Source: Zennie Abraham via Flickr