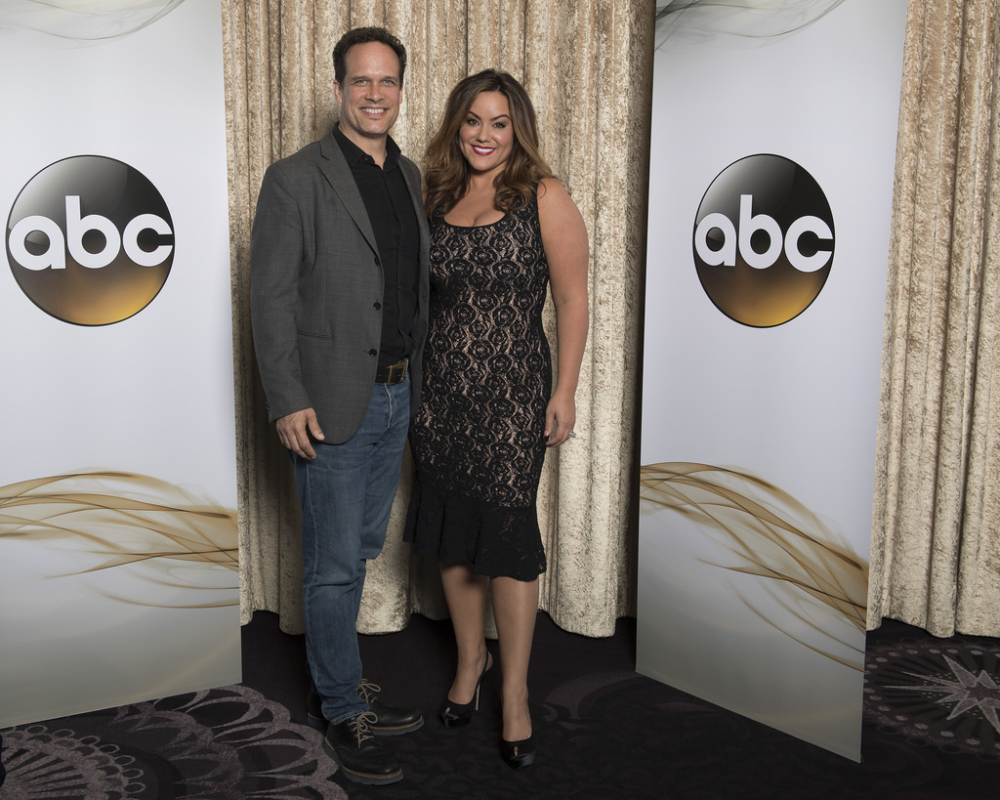 ABC/Image Group LA
Fall is many people's favorite season, partially due to Halloween and the cozy feeling of sweaters and pumpkins, but also due to the fall TV line up. Recently, many new television shows have premiered, as well as new seasons of current shows. There are cult favorites, such as Grey's Anatomy and American Horror Story, as well as new shows, such as Atlanta and American Housewife.
The thirteenth season of Grey's Anatomy premiered on ABC in late September and started off with a bang. Grey's Anatomy is available to watch on Thursday nights at 8 PM on ABC. There won't be any spoilers, but Shonda Rhimes did a great job of starting the season with a major cliffhanger. The previous season ended with a shocking moment, and Grey's Anatomy fans were forced to eagerly await the start of the new season to find out what was going to happen. "This season picks up right where it left off and starts out extremely intense. I can already tell that this is going to be one of the better seasons and am excited to see where it will lead," says sophomore Rosie Rothschild. Even though the show is on its thirteenth season, it isn't too late to start watching. It is available on Netflix up through the twelfth season, and is also available on other video streaming services.
American Horror Story is just as much a part of fall as changing leaves and Halloween. Every season of American Horror Story has a different theme, yet all the seasons are beginning to intertwine and relate to each other. "I love AHS because of how unique of a show it is," said senior Amanda Gomez. "Each season is so different and you get to see how versatile all the actors are as they change characters each season."
The sixth season of American Horror Story is aired every Wednesday night at 9 PM on FX.  The sixth season is based off the events of the lost colony of Roanoake, Virginia but takes place in the modern day. A couple moves from Los Angeles to a lofty farmhouse in rural Virginia and begin to realize that there is something very mysterious and dangerous about the house and the woods surrounding it. This season was filmed documentary-style, so some actors are being interviewed as their characters, and different actors playing the same characters are reenacting the events of the show. "I really like this season so far," said Gomez. "I thought the documentary format would be weird, but it's starting to grow on me. The weird things with the pigs and the nurses are pretty freaky, but I'm still intrigued to see how it will all connect." American Horror Story, true to its name, is a very scary show, but the plot twists make it worth watching every bit. The first through fourth seasons of American Horror Story are available on Netflix, and the fifth season becomes available today, October 4, 2016. The show is also available on other video streaming services.
Atlanta is a new television show about two cousins in the Atlanta rap music scene that work to improve their lives and the lives of their families. This show plays every Tuesday night at 10 PM on FX. It has a very high rating on Rotten Tomatoes and IMDb and is reviewed as being very honest and humorous.
Another anticipated show this fall is American Housewife on ABC. It premieres on Tuesday, October 11 and is a comedy about a family living in the wealthy, perfect town of Westport, Connecticut. The family that this show is centered on has many flaws, and the comedy of the show will probably come from comparing this family to all of the other seemingly perfect families in Westport. This show is very different from your average horror show or drama show that is typical in the fall.
There are many television options this fall, and there isn't enough time to watch every available show, but these shows are some of the most anticipated new shows of the season. Other new shows you might want to check out include, NBC's The Good Place, ABC's Notorious, and FOX's Pitch.
Sources: ABC, FX Networks, Rotten Tomatoes, IMDb, Metacritic